Update as of 4/3/23: The Walters Art Museum and AFSCME have reached an agreement to hold an election. As a result, House Bill 116/Senate Bill 284 have offically been withdrawn from the General Assembly.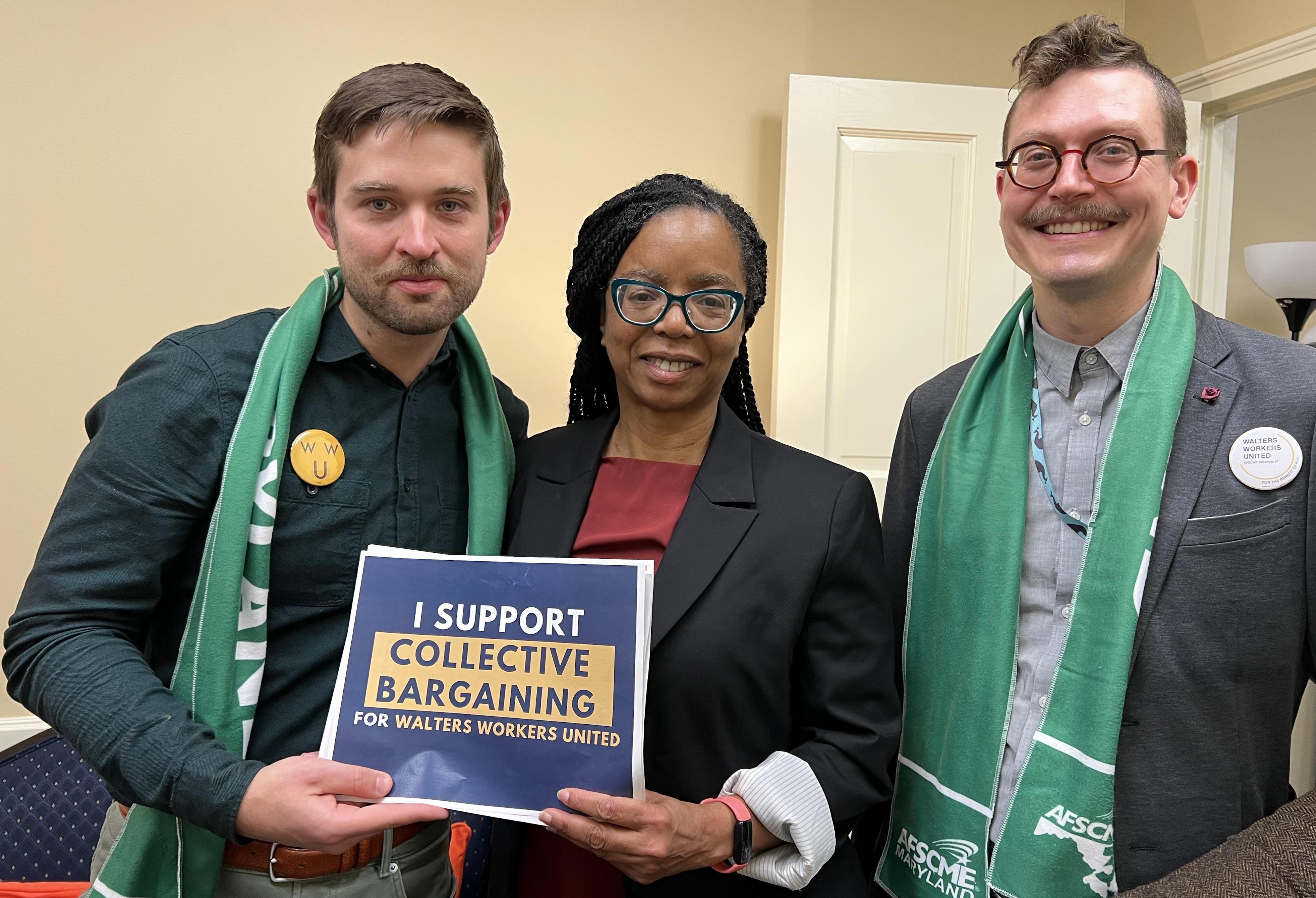 In January 2023, legislation that would grant collective bargaining rights to Walters Art Museum employees was introduced in the Maryland General Assembly.
House Bill 116 and Senate Bill 284 would have allowed us to certify our union by verifying majority support through signed union cards or by secret ballot election, which would be overseen by the Baltimore City Labor Commissioner, a neutral third party.



RESOURCES AND LINKS:

 11/16/22 Baltimore Mayor Support Letter.pdf
Walters Workers United campaign timeline