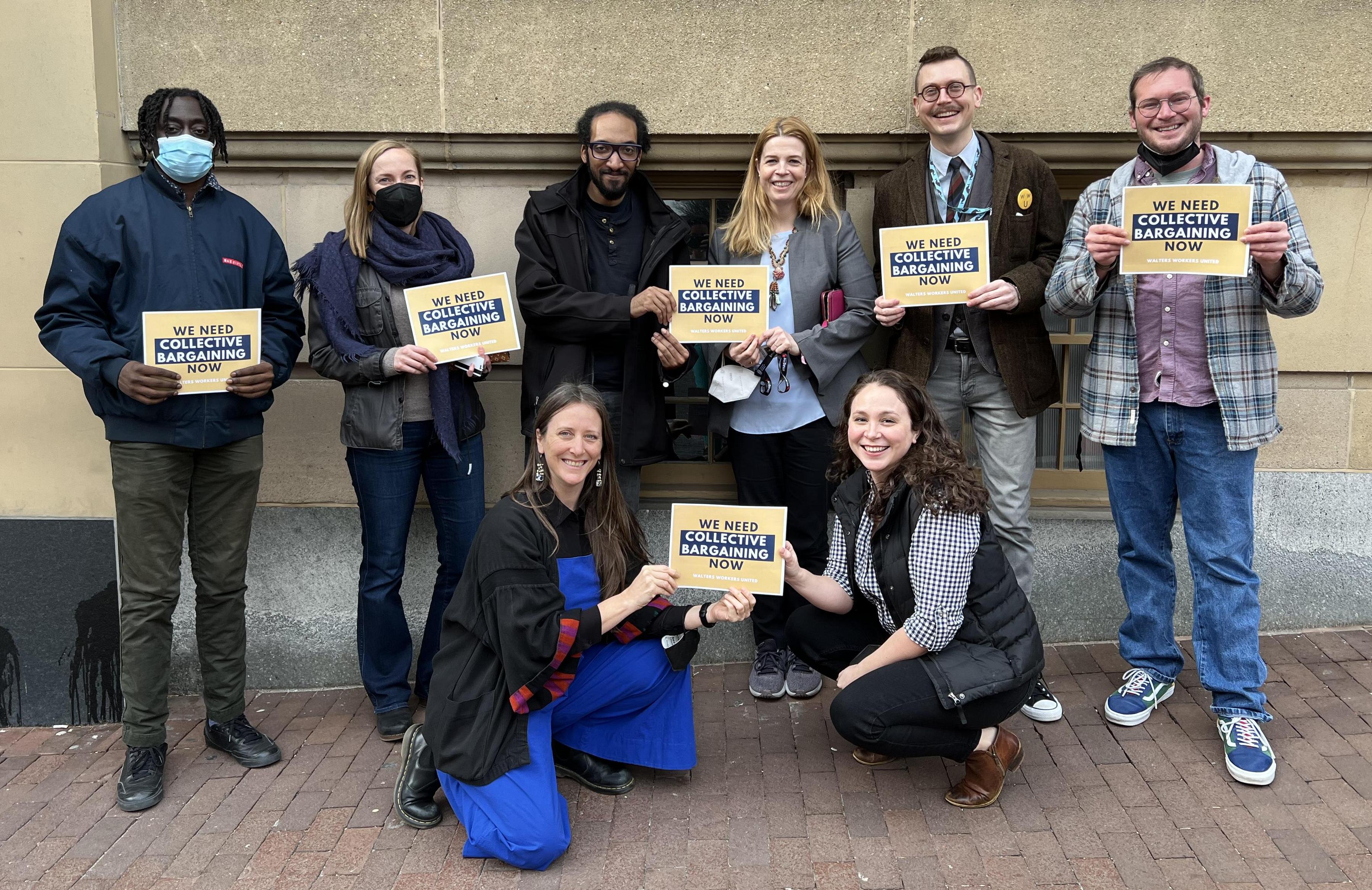 On March 27, representatives of Walters Workers United (WWU) and the American Federation of State, County and Municipal Employees (AFSCME) union officials met with Walters Art Museum Executive Director Julia Marciari-Alexander and reached an agreement that would resolve a nearly two-year impasse between workers and management over union recognition.
For two years we held strong in our demand for one wall-to-wall union, inclusive of both guard and non-guard employees. We began organizing in part out of a desire to see values of diversity, equity, inclusion, and accessibility honored at the museum, and these same values guided us to demand one union for all museum employees. Despite deep intransigence from museum leadership, we never backed down from our vision for our union.
Now we're ready to vote UNION YES in spring 2023! Download an "I'm voting yes" sign below, take a photo with it and send it to [email protected].

WWU I'm Voting Yes (blue background)

WWU I'm Voting Yes (white background)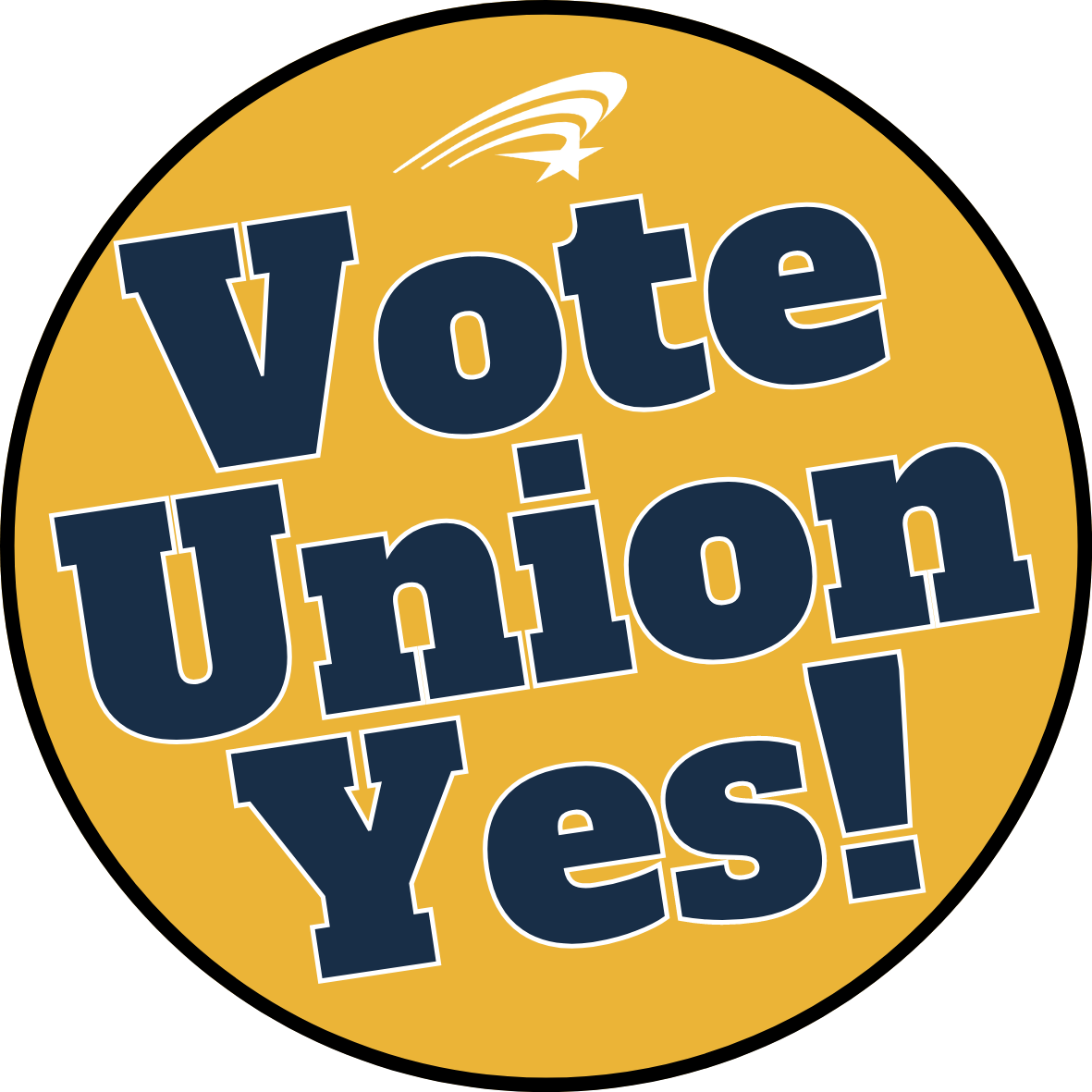 Want to support Walters Workers United as we head into an election this spring 2023? Click here to download a WWU support sign, take a selfie and email it to [email protected]. Every act of solidarity helps!